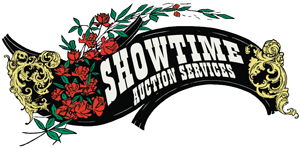 Weekly Auctions of Exceptional Items
lots of lots
Welcome to the world's largest marketplace for fine art, antiques & collectibles.
Antique Wood Tobacco Humidor
Don't Miss Your Next Treasure.
Set up a search alert to hear when Wood Humidors items arrive.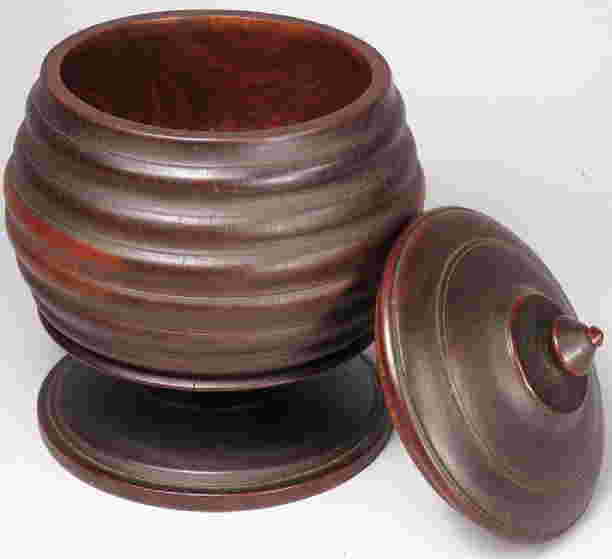 Antique Wood Tobacco Humidor. Very good original condition. 7 inches tall X 5 inch diameter.
Shipping
Buyer Pays Shipping Cost: The buyer will be contacted by The shipper, to make arrangements for packing and shipping once the buyer has paid Showtime Auction Services for the item(s). The third party shipper is Navis Pack and Ship in Novi, MI. Their phone number is 248-692-0007. Ask for Mary or Ross. Please be patient with them as they will have over 1000 items to ship out after the auction.
Payment
Once you receive an invoice from Showtime Auction Services you have 5 days to arrange for payment. Once Showtime Auction Services receives your payment, you will be contacted by The shipper to make arrangements for payment of packing and shipping.
Accepted payment methods
Terms
1. Condition of Merchandise - In publishing these auction descriptions, Showtime Auction Services has endeavored to accurately describe all of the items being auctioned. However, all property is sold "As Is - Where Is" with no guarantee as to the age, condition, size, quality, rarity, variety, importance, historical relevance or value of the items being sold. This is not an "On Approval Auction". All sales are final. 2. Disputes - The Auctioneer will make absolute and final judgment as to who is the successful bidder of each and every item in the auction whether it be a live bidder, a phone bidder an absentee bidder or an Internet bidder. Any and all tie bids automatically go to the floor bidder with no exceptions. Phone, Absentee and Internet bidding is not a perfect science and there may be unforeseen human or technical errors occur. Showtime Auction Services will not be responsible for any errors that occur with Offsite Bidding. All bids are irrevocable and shall be in accordance with the conditions of the sale and be governed and interpreted by the laws of the state of Michigan. By bidding at the auction, whether present, in person, or by written bid, telephone bid or Internet bid or any other means, the buyer shall be deemed to the jurisdiction of the courts of the state of Michigan. 3. Notice - Showtime Auction Services average selling lots at a rate of approximately 90 per hour. Sometimes, the Internet may not be able to keep up with the pace of the auction. We recommend placing a realistic absentee bid now as insurance to avoid missing the items you want to purchase. Occasionally, the auctioneer may eliminate or reject an Internet bid and the auctioneer may also reopen a lot after the close of the Internet bidding. Your bid may be rejected even if it shows you as the winning bidder after the bidding is complete. By bidding via Internet, you agree that Showtime Auctions may award the lot to another bidder as its sole discretion under the circumstances described above or any other reasonable circumstances. Since Internet bids are not shown to us until we open the lot on the floor, we treat those bids just like the floor bids. In most cases, the floor responds before the Internet bid is presented to us, due to Internet lag time, so for consistency we have made it a policy that floor bids are always considered first over tie Internet bids. Also, please note that all Showtime Auctions lots purchased through the Internet, carry a 22% buyers premium. Please make sure you read all of the Terms and Conditions before you bid. This lot is being auctioned in conjunction with a live floor auction by Showtime Auction Services. All final auction and invoice information will be supplied by Showtime Auction Services and all other information should be considered preliminary. 4. Winning Notification and Billing - After the Final session of this auction, Showtime Auction Services will send an email with an invoice to the winning bidder. This process normally takes 1 day. All final auction results and invoice information will be supplied by Showtime Auction Services. 5. Timing - Please note that the Internet "Time Remaining" time stamp is not an accurate reflection of the hour at which the lots will be offered. Absentee bids left on the Internet are not the same as bids left with the auction house directly. They are executed from a proxy computer terminal in the room against other Internet Bidders. Other competitive bids include bidders on the telephone, bids from a live audience and absentee bids left with the auctioneer. Remember that the Internet does not provide the ability for auction houses to incorporate left bids from the Internet with those left directly with the auction house. 6. Title - Title to all items shall be passed to the successful bidder once the Auctioneer says "SOLD". The winning bidder shall assume Full Responsibility for the lot purchased once the title has passed with no exceptions. 7. Payment - All accounts are to be settled within 5 days of the completion of the auction either by PayPal, Money Order, Cashiers Check, American Express, Visa, MasterCard or Discover. If we do not hear from you within 5 days, we will charge the credit card number you used when you registered for this auction. 8. Buyers Premium - A 22% buyers premium will be added to the winning bid amount for all Internet bids. If you attend the auction in person you will pay a 16% buyers premium. 9. Tax - There will be a 6% tax added to all purchases unless the winning bidder provides a valid resale number or you have the merchandise shipped out of state. 10. Shipping - All items going to Internet bidders will be handled by NAVIS Packing and Shipping, Novi, Michigan. 248-692-0007 Warning: The enormous amount of items being sold will cause some delays in shipping so be aware that you may not receive your items for up to 4 weeks after the auction. We will do our best to get your items to you sooner. However, it is not promised and your patience will be required and appreciated at all times. Also, NAVIS does an excellent job of packing in an effort to keep things from getting broken. If the winning bidder wishes to pick up their item(s) at the NAVIS location instead of having them shipped, there will be a small charge for packing and transportation from the auction site to their facility. You will not be able to buy something on the Internet and come to the auction site to pick it up. It is placed in a truck and transported to the shipping facilities as soon as it is sold. For questions regarding shipping, you can call Mary or Ross at NAVIS. The number is 248-692-0007. 11. Grievances - We strive to make our customers happy however, there are going to be disputes and we would appreciate your cooperation in letting us know what they are as soon as possible so we may attempt to resolve them. 951-453-2415 12. Acceptance of Terms - In bidding on any lot here offered, the bidder indicates complete and unconditional acceptance of these Terms and Conditions. 13. Disclaimer - Showtime Auction Services assumes full authority as to who can attend any one of its auctions and has the right to remove from the premises any person or persons who attempt to disrupt the progress of the event at any time during the preview or the auction. Two plain clothes law enforcement officers are present at each of our events to protect the attendees and to watch over the financial procedures. 14. Contact Information - Michael Eckles, Owner/Auctioneer - (951) 453-2415 or email mike@showtimeauctions.com
Antique Wood Tobacco Humidor
Estimate

$50

-

$100
Apr 02, 2017
Showtime Auction Services

online auctions

by: